Lockdown has left many of us feeling that we are, at times, riding an emotional rollercoaster. Whether you have been working from home, trying to homeschool or soldier on and still go to work, these last few months have taken a toll on us all. I think I rode the coronacoaster for a good solid month before I hit the ground and it did not feel good. I realised that the virus had taken away my ability to help people, to help relieve their aches and pains, their daily stresses.
With this realisation came the answer to my problem. I knew I had to find other ways to continue to help people, to help them to build the confidence and resilience required to face "the new normal" whatever that means .
Two main camps appear to have emerged during lockdown; those that have been completely thrown by the experience and fallen out of good habits and healthy routines and those who have thoroughly appreciated the change of pace and now want to hold on to this as we move forward out of lockdown. Personally I have loved spending time in my garden, learning how to grow things but for a while I dressed for getting covered in soil and became complacent about self-care.
It's not that you don't know how to look after yourself, it's just that sometimes it seems easier to skip that evening cleanse and moisturise routine, surf the net and stare at the tv until the wee hours, save the regret and promises of change until the morning.
You know that you should put yourself first more often but there are other people in your household to look after first, looking after yourself comes at the end of the queue.
Perhaps you have just gotten cosy in your own wee corona-free bubble over the last few months and the thought of re-joining the world seems like a lot to deal with or lockdown made you realise just how hectic things had been, you have finally had time to live a more balanced life and the fear now is that that might slip away.
Any of these things sound familiar?
Let's spend some time re-affirming that you already possess all of the skills that you need to live a balanced and happy life. A little support and encouragement can just make a world of difference.
---
This 5 week programme uses Whats App to connect you with other group members and form a support network of like-minded women. Starting with a little self-evaluation of where you are currently placing your time and energy and whether this is in line with your core values. Then, using a variety of videos, handouts and weekly tasks, we will look at the other elements to balanced self-care & wellbeing (sleep, relaxation, nutrition and exercise). There is a flavour of mindfulness to the group and I hope to support you in forming your own daily practice. As such, you are invited to join my Monday Mindfulness session and I am happy to provide further support or recordings where needed. You will also be given access to the resources in the private members area of this website.
---
Running these classes online has many added benefits, you can access materials at a time that is suitable for you. You don't need to worry about whether your shifts align, find childcare or deal with face coverings and social distancing etc. Support via the group chat is regular and you can dip in and out as you are able. The ongoing group chat really has brought me so much joy and when the programme was finished the camaraderie just kept on going!
The group is kept small, so that I am able to keep providing the same level of support to everyone. You are encouraged to keep a journal and develop an attitude of gratitude throughout. For some this might be as simple as making a note in the diary on your phone while others might choose to produce a work of art, the choice is entirerly yours. The important part is that you are willing to put yourself first and make a commitment to your own self-care and wellness over the course of the 5 week programme. Creating an image of what we want our future to look like and learning to honour our own needs, with the same love and care that we would show to others.
Please go to the Contact section to join this wonderful self-care programme.
---
If this all sounds like something that you would like to get in touch with then please head over to the contacts page and drop me an email. Courses run every 7-8 weeks.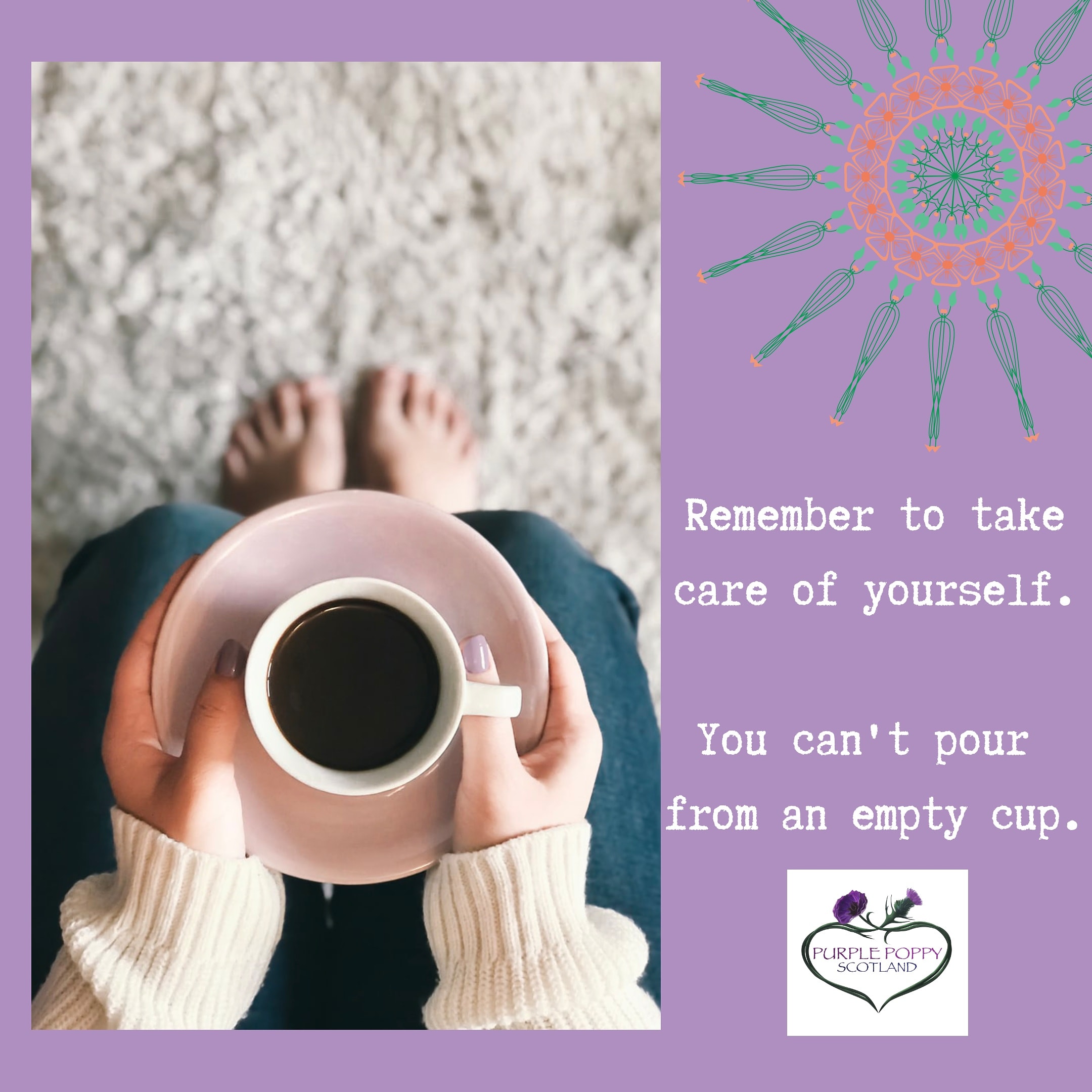 A little less preamble in this recording and a bit more Mindfulness 😆 Possibly my favourite practice as it taught me how to really rest in the moment and just be present. I hope that you enjoy it too 💜🧎‍♀️