Are you seeking a more peaceful state of mind? Have you heard of Mindfulness but feel like it is just another unachievable goal on an endless "to do" list? Or do your needs always seem to fall to the bottom of that pile?
You know you could be looking after yourself a little bit better but finding the time or knowing where to begin are hurdles that you haven't yet crossed.
---
I believe that self-care and enhanced wellbeing come from being able to balance 5 important aspects of your life; Relaxation, Sleep, Nutrition, Exercise and Purpose. At times this may feel like a lot of plates to be spinning (alongside family, career etc) but when we begin to create a little space in our minds, it becomes easier to see where our priorities and motivation should be placed. One step at a time.
---
Running these classes online has many added benefits, you can access materials at a time that is suitable for you. You don't need to worry about whether your shifts align, childcare or even dealing with the anxiety of new places/people etc.
The hope for the future is that there will be an online community, that you will be able to access if you so wish.
Groups are kept small, so that I am able to keep providing the same level of support for anyone that may need it. Everyone starts off with the same paperwork to complete, a little self-evaluation that gives me an insight into you and where you are at right now. If you would like to have a video chat at this point that can be arranged.
---
From there we will look to develop your self-care skills, forming tiny habits that will hopefully lead to positive changes. Learning to be more mindful in our day to day lives, creating an image of what we want our future to look like and learning to honour our own needs, with the same love and care that we would show to others.
If this all sounds like something that you would like to get in touch with then please head over to the contacts page and drop me an email. Courses run every 8 weeks, with the next one starting in June.
In the meantime, I have recorded a few podcasts that you might enjoy listening to.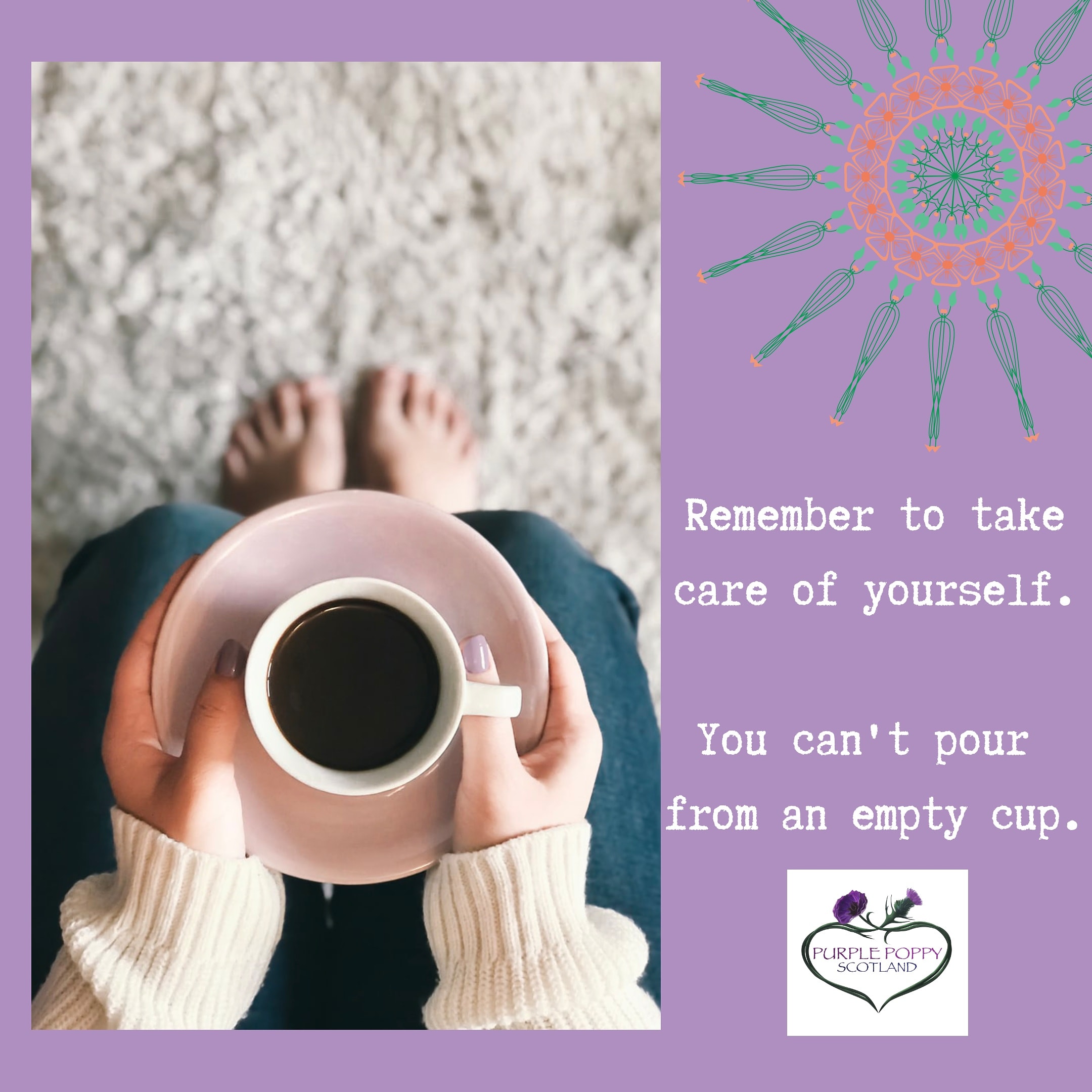 As requested, something to help you wind down and get ready for sleep. If you enjoy this practice, don't forget to hit the subscribe button so that you don't miss future podcasts. Stay safe folks ☺💜